2017-18 Off-season Weight Room Hours:
Monday: 2:30-3:45
Wednesday: 2:30-3:45
Friday: 2:30-3:45

Times/Days subject to change due to a scheduling conflict.​​​​​​
​​

THS Football Parent Meeting PowerPoint​​
​​​
THS Football Player Information Form


See Calendar For Important Dates​​

"There are only two options regarding commitment; you're either in or you're out. There is no such thing as life
in between."
-Anonymous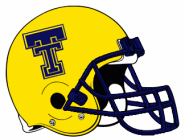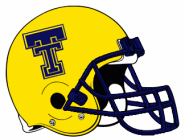 Subscribe -note all fields are required.
Push Play to hear our fight song!
"The achievements of an organization are the results of the combined effort of each individual."
-Vince Lombardi